The virtual assistant resides on your eClass (formerly Moodle for Keele students) platform and is designed to be very intuitive. Here are some simple instructions and tips for getting the most from your virtual assistant.
To access the virtual assistant:
In your internet browser on your computer or device, log in to your eClass account using your Passport York ID (the same way you would any day).
The Student Virtual Assistant button will appear on the top of your screen, ready for your questions. Click on the button and, then the interface opens - just start typing and let the virtual assistant give its best answers!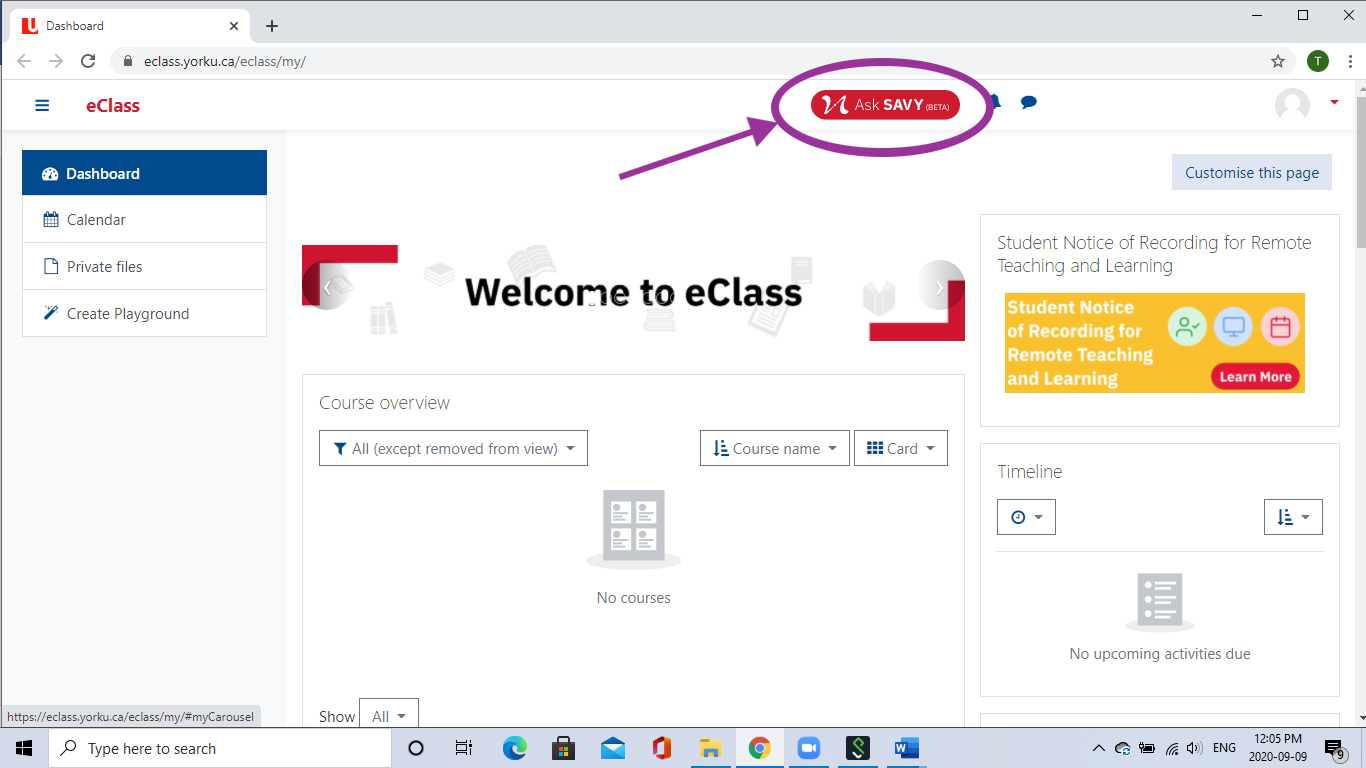 Tips & tricks for best results with the virtual assistant: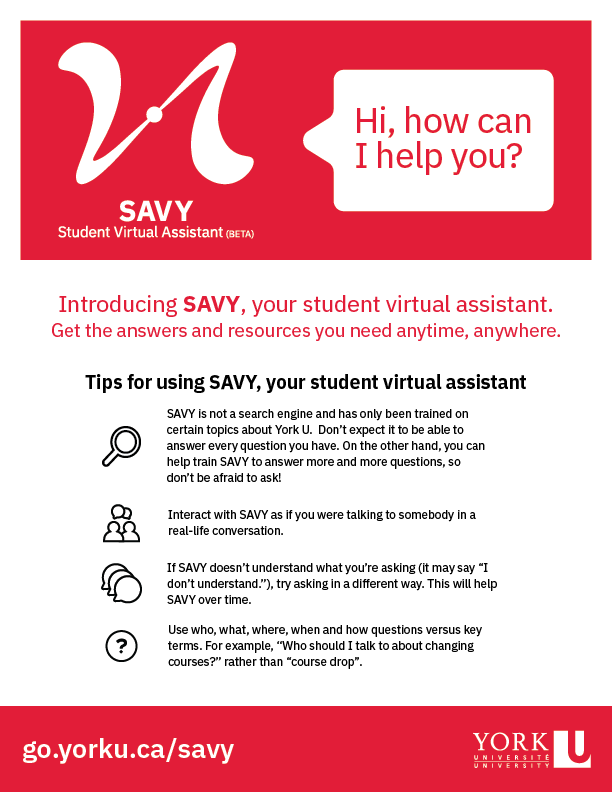 The virtual assistant is not a search engine and has only been trained on certain topics about York. Don't expect it to be able to answer every question you have. On the other hand, you can help train the virtual assistant to answer more and more questions, so don't be afraid to ask anything!
Since it's not a search engine, it will give a single authoritative response to any request.
Interact with virtual assistant as if you were talking to another student or peer mentor in a conversation.
If the virtual assistant doesn't understand what you're asking (it may say "I don't understand."), try asking in a different way. This will help the virtual assistant over time.
Use who, what, where, when and how questions versus key terms. For example, "Who should I talk to about changing courses?" rather than "course drop."
Keep your questions short and to the point.